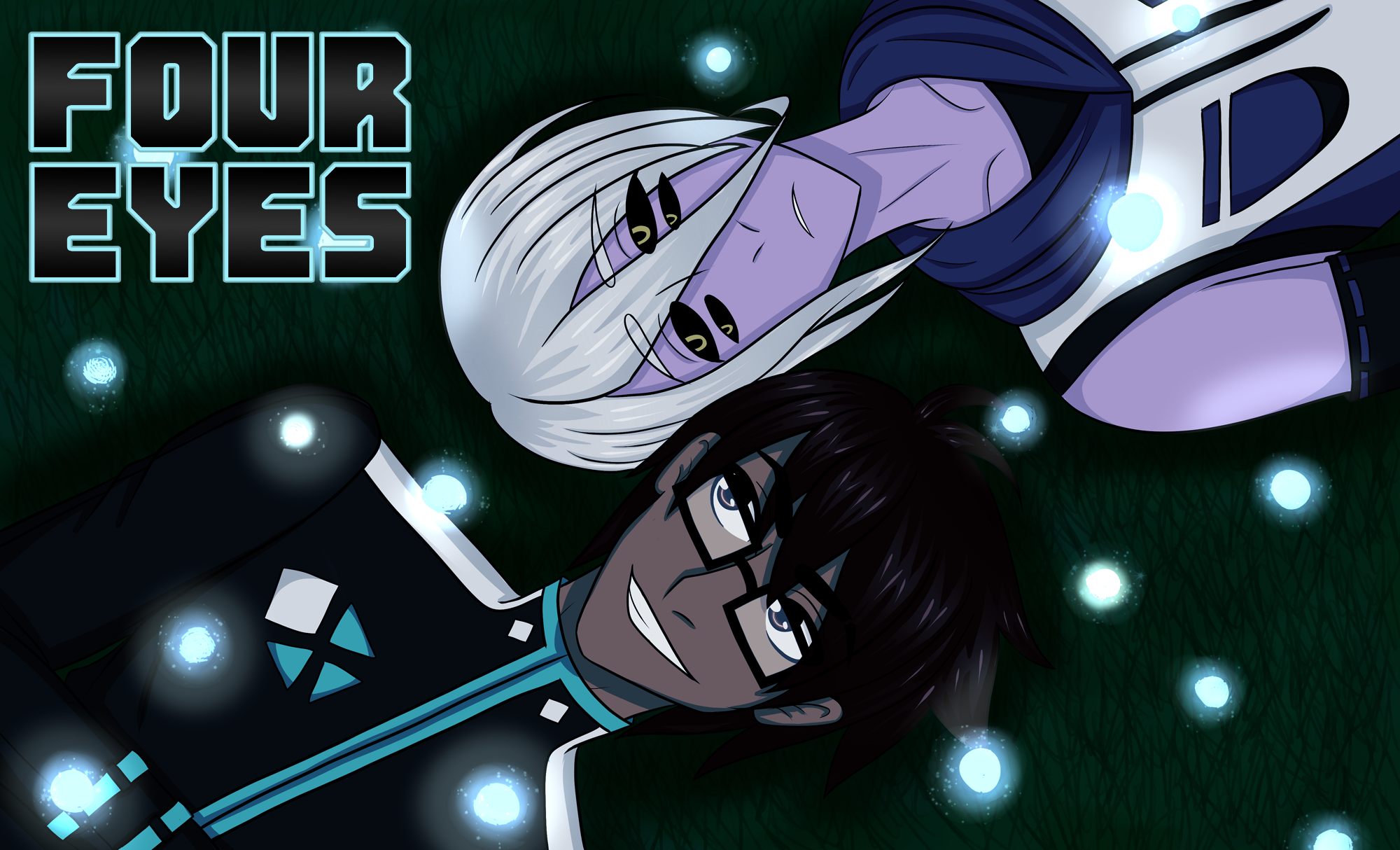 Four Eyes
Happy Pride from Opal Starlight!
---
Have a fantastic day, everybody!!
I've received some truly wonderful message from fellow LGBT+ gamers since releasing the Four Eyes demo. To all of you who played and supported my game, thank you so much. I hope to keep celebrating our diverse and beautiful identities through the stories I tell. <3

If space pride were a thing, Toa and Jett would totally go, so here they are having a great time!